Games Monthly - a new series
April 7, 2019
Hi there! It's been a while… unless you're also following my Instagram or twitter account. I have been spending a lot of time on a few of my other interests and so I ended up taking a break from writing (luckily not from gaming, though). However, I recently started writing again, but this time smaller bits and I've been putting them on my insta account (you can follow me here). And the new series will be tagged as #reyndeergamesweekly!
What does #reyndeergamesweekly entail?
Every week I will post a small update on my social media accounts (twitter and Instagram) about the games that made me the gamer that I am today. This is about games I played from my childhood till… well today actually. But it will mostly contain older games though. Ah, the nostalgia, right?!
The idea is that I will post a recap every month here on my blog, one that groups those smaller posts into one bigger one.
March Recap
I started halfway March, so this first edition is going to be a little shorter than the future posts that will follow after this.
Parodius on Game Boy
I kicked of my first #reyndeergamesweekly with Parodius, a crazy nonsensical carnaval meets pirates-themed sidescroller where you have to fly through obstacles and blast your way out of the strangest encounters. The game was released on Game Boy in the early 90's. There's also a version of this particular game released on the NES and SNES and I've been looking for the latter for ages! 😅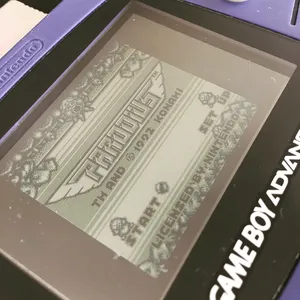 Fun Fact
Parodius is actually a parody on another sidescroll shooter named Gradius, both games where developed and published by Konami. Gradius doesn't contain any cute pirate animals tho…
The game starts by letting you choose between 4 pilots:
Vic Viper
Octopus
Twin Bee
Pentarou
Each pilot has different weapons and advantages, so be careful what you choose.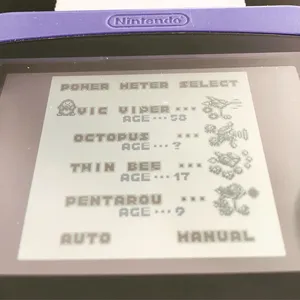 After that you'll be blasting your way through the space pirates airspace in no time. You'll see spinning heads taunting you, cute little penguins trying to blow you to bits, bees hidden in treasure chests…
If you ever played this game, which was your favourite pilot/pirate? Mines's probably Twin Bee! 😁
What I liked about this game
The non-sensical theme, the gameplay, for a sidescroll shooter it was a pretty unique game. And I just love a good pirate theme! Especially if it's funny (and cute… guilty!).
Golden Sun on Game Boy Advance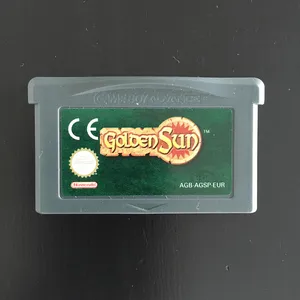 Another classic, but one that was published a decade later than Parodius, is Golden Sun ☀️ This game is a RPG that came out on the Game Boy Advance somewhere around 2001 - 2002.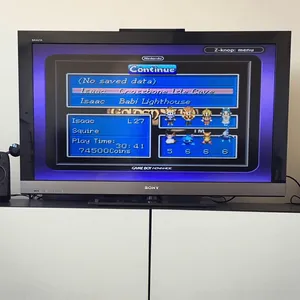 The story is about Isaac, a boy from a village called Vale and his friends. They live in a world where the destructive force of Alchemy was sealed away to resolve a worldwide conflict. However there are people with the ability to use psyenergy, called Adepts, it lets them control one of the four elemental powers (earth, fire, wind and water).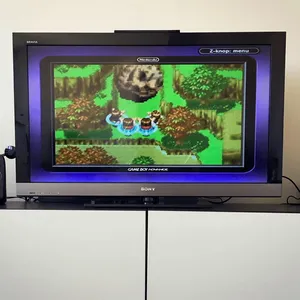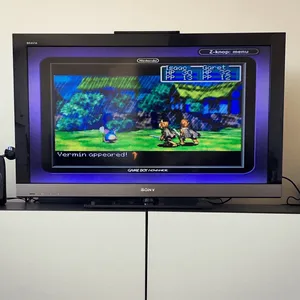 Of course our band of adventurers are Adepts and somewhere along the way they will discover elemental entities called "Djinn". The Djinn will help Adepts use Psyenergy from different elemental types, although it might be better to match your team of Adepts with Djinn of the same elemental type.
What I liked about this game
The game is filled with various enemies to combat, dungeons, djinns to collect, some side quests and puzzles! It also has a nice combat system, although it could use a few small improvements.

And that's a wrap! The first article for a new series and I would love to hear if enjoyed reading this!